6 Key Advantages of Speaking at Online Events. Why Going Virtual Can Be Beneficial For You
8 July 2021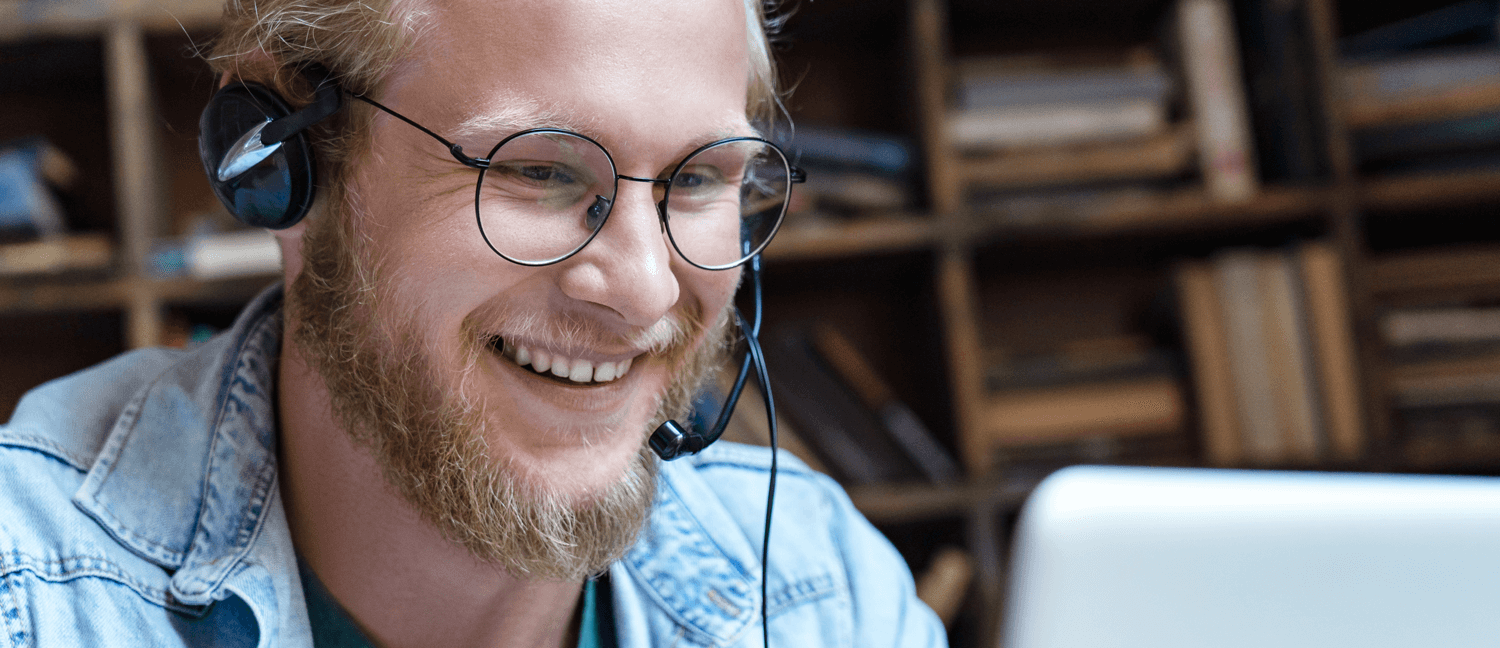 The outbreak of the COVID-19 pandemic has impacted various aspects of our life, and the event sector is no exception. This year, for safety reasons, our annual conference is going completely virtual. Even though online events are an entirely different experience for our guests and speakers, we are 100% sure that this edition of Mobiconf will meet (and even exceed) your expectations.
Would you like to speak at our conference but you're still not convinced if online events are the right thing for you? Here we present the key benefits of joining virtual events. Let's dive right in!
6 Pros of Speaking at Virtual Conferences
1. Easy interaction with your audience
During in-person events, you would probably be presenting in a huge conference room in front of hundreds or even thousands of people. It definitely doesn't make interacting with all your audience any easier. When speaking at a virtual event, things are quite different.
Now you can exchange knowledge, motivate your audience, start a vibrant discussion and get some insights from other industry experts. How? Well, there are so many great ideas that can be applied in your online speech. Use live texting, plan a Q&A session or include chat (just remember: audio and video chats are great, too) where your audience can ask questions, make some comments and participate in real-time conversations. Believe me, most of them would simply not be possible (or at least much more challenging to arrange) during a live event.
2. Immediate feedback
Speaking of interactions with your audience, let's stop for a moment on receiving feedback. In conferences held offline, do you really have the possibility to get quick feedback from all participants? That would be extremely challenging, wouldn't it?
When it comes to online events, they offer significantly improved attendee feedback. And I don't just mean verbal comments, but other valuable metrics as well. Here you can verify, for instance, how many people attended your session, who left it during your speech and compare the engagement rate of you and other speakers. All this will give you valuable information on how to become an even better speaker!
3. Expanded professional network
Without a doubt, this is one of the main benefits of speaking not only at virtual events, but any event: to promote yourself, expand your professional network and boost personal branding. If you want other experts in the industry to know your name, then being present and active at numerous events is absolutely a must for you.
Share knowledge, insights, tips or interesting facts and you will definitely create a good impression as someone who knows things.
What's more, speaking at various events is just a great opportunity for you to promote your business, which over time will translate into more leads generated and fresh projects.
4. Speech available… for everyone!
One of the undeniable advantages of online events over live ones is the ability to record all speeches or workshops in high quality. Don't get me wrong, your live presentation held in a conference room can also be recorded and distributed but their quality often leaves much to be desired.
Once the event is over, organisers can simply upload the recording on various online platforms, such as YouTube or Vimeo, or the event's official website. And what benefits does it bring you? You can easily distribute such recordings from your online presentation among your clients or fellow experts. Keep in mind that they are mostly evergreen (although this often depends on the topic of your presentation) which means that users will show some interest in watching your speech for many months or years to come. 
So if you want to be more recognised as an expert in your industry and increase your reach, then speaking at virtual events is the perfect way to achieve that.
5. Virtual means global
Let's face the truth, live conferences are not accessible to everyone. The related costs are usually too high for many people. Why? The cost of the ticket is one thing, but attendees still need to consider a budget for accommodation, travel restrictions or visa issues. All this combined makes it difficult to attend events or conferences, especially for those coming from other parts of the world.
Online events solve most of these problems: they are much more accessible so more people can participate from literally anywhere. That's why at virtual conferences you have the opportunity to speak to a much more diversified audience. What's more, there are no restrictions or limited seats, so more people can join your session.
And once again, you increase your reach and recognition in the industry. Not only locally… but even on a global scale!
6. Less costs, the same value
Speaking at a live event would certainly require some extra costs and long-term planning from you. When it comes to virtual conferences, most of these issues disappear completely. You don't need to buy any plane ticket, book a hotel or plan your food expenses just to attend an in-person event and give your speech. Unfortunately, quite often, as a speaker at offline events, most of these things are on your shoulders.
When preparing for a conference held online, you can just focus completely on your presentation and on what you want to say. You don't need to worry about the hotel, flight or the time away from your family.
Want to become a virtual event speaker?
Virtual events are taking the world by storm, which isn't surprising at all. Thanks to advanced technologies and various tools, we can effortlessly attend the best online conferences or events organized in different parts of the world. And yes, the coronavirus pandemic has forced us to move in-person events to the online world, but this sudden change brings so many new possibilities to all of us: hosts, attendees and speakers.
So, why are you still waiting? Don't miss the chance to become one of the speakers at the 7th edition of Mobiconf! You can still participate in the call for papers for our conference. Fill out the Papercall form – the application deadline is July 12th.
Want to participate in Mobiconf as an attendee? Save your seat here and see you in October!