The call for papers is open! See why it's worth speaking at Mobiconf
10 June 2021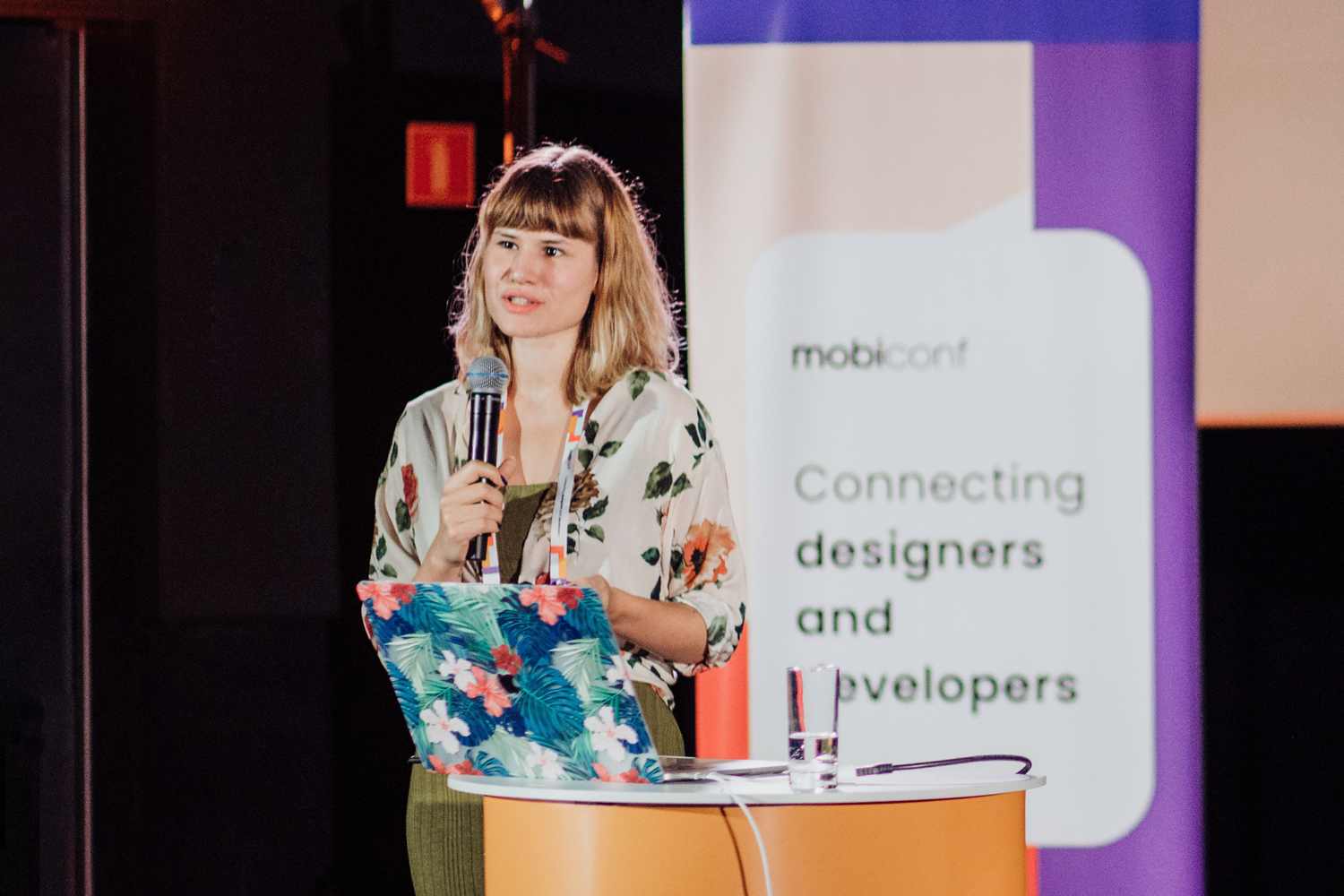 Mobiconf, the international conference connecting tech professionals all across the globe, is back!
After a small break in 2020 caused by the COVID-19 pandemic, we're ready to bring you the 7th edition of Mobiconf, which will be held online for the first time. Our main focus this year is the exciting world of mobile, which we'll explore on three conference paths: iOS, Android and Everything Mobile.
Last time, Mobiconf gathered more than 550 attendees and 44 speakers who shared their knowledge on mobile development and product design, and we want to go even bigger in 2021. We're currently looking for speakers for the Everything Mobile path.
Thinking about applying? See what's in it for you!
Benefits of speaking at Mobiconf
Make connections
Mobiconf is one of the biggest mobile conferences in the CEE region, and makes for a great opportunity for networking with developers, managers and other experts. As a speaker, you'll be able to attract lots of attention and make many new connections.
Improve as a professional
By giving a talk, you'll be able to dive into the details of a mobile-related topic of your choosing, but also test out your public speaking and teaching skills. The crowd at Mobiconf is always helpful and active, so you can count on some valuable feedback as well.
Boost personal branding
Stand out from the crowd! Giving a speech at a conference is a wonderful way to promote your work and expertise. And since Mobiconf is an event exclusively made with fellow experts in mind, it really gives you an opportunity for making an impact on the industry.
Share the knowledge
Have some interesting ideas about mobile development that you'd like to share? There's no better place to make them known than a conference dedicated specifically to the topic. It doesn't matter if you're an experienced speaker – your ideas will speak for themselves when it's your presentation's time to shine.
Gain valuable insights
Sharing the knowledge is the most obvious perk of becoming a speaker, but it's also a great way to gain new insights about the topic. At Mobiconf, there's always lots of questions, comments, and discussions among the attendees, all of which can prove to be especially useful to speakers.
How to participate in the Call for Papers
This year's edition of Mobiconf will take place on the 7th and 8th of October, with five talks per track, each day of the conference. In order to participate in the call for papers for the Everything Mobile path, fill out the Papercall form. The application deadline is July 12th. Keep in mind that the application, as well as the presentation, should be made in English.
We look forward to hearing you speak at Mobiconf!